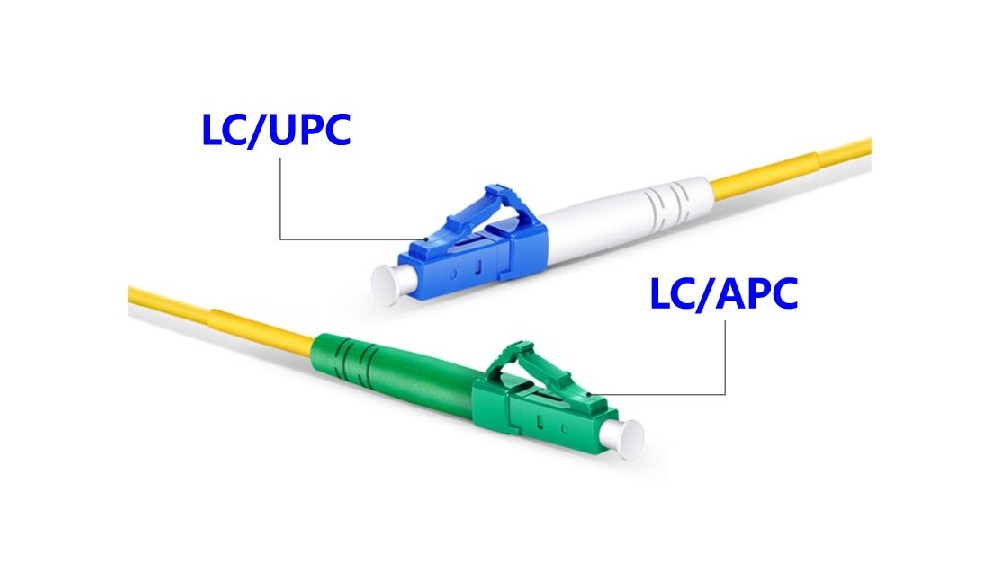 1 Overview
The model of the optical fiber active connector is mainly composed of two parts, such as our commonly used SC/UPC type connector, SC represents the interface type of the connector, and UPC represents the shape of the pin end face.
The interface of the connector is divided into SC, FC, LC, ST, MPO and other types. We mainly use LC, FC and SC in engineering. There are mainly three types of connector pin end face shapes: PC, UPC and APC.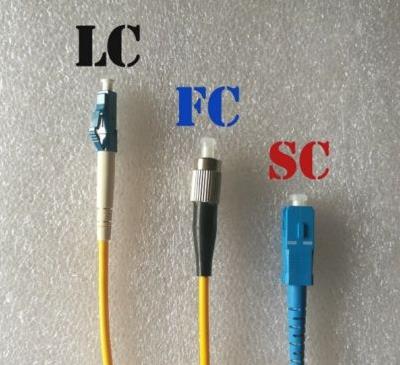 2 Differences between APC and PC and UPC
PC (Physical Contact), physical contact. The front surface of the polished pin is spherical, which ensures that the physical end surfaces of the optical fiber reach full contact when the two connector end surfaces are connected, so as to eliminate the influence of the Fresnel reflection on the fiber end surface on the system and make the return loss (hereinafter referred to as "return loss"). Loss") value reaches more than 40dB.
UPC (Ultra Physical Contact), super physical contact. Compared with the PC end face, the UPC optical fiber end face has geometric size requirements in the industry standard, so that the return loss can reach more than 50dB. UPC is based on PC with more optimized end surface polishing and surface finish, and the end surface looks more dome-shaped.
APC (Angled Physical Contact), angle physical contact. The fiber end face is usually ground to an 8° bevel, and the reflected light is reflected to the cladding through the bevel angle instead of returning directly to the light source, thereby minimizing back reflection and making the return loss more than 60dB.
The schematic diagrams of the end faces of the 3 different connectors are as follows. Because the UPC connector has a higher return loss than the PC connector, it has completely replaced the PC connector at present, and the PC connectors are all UPC connectors.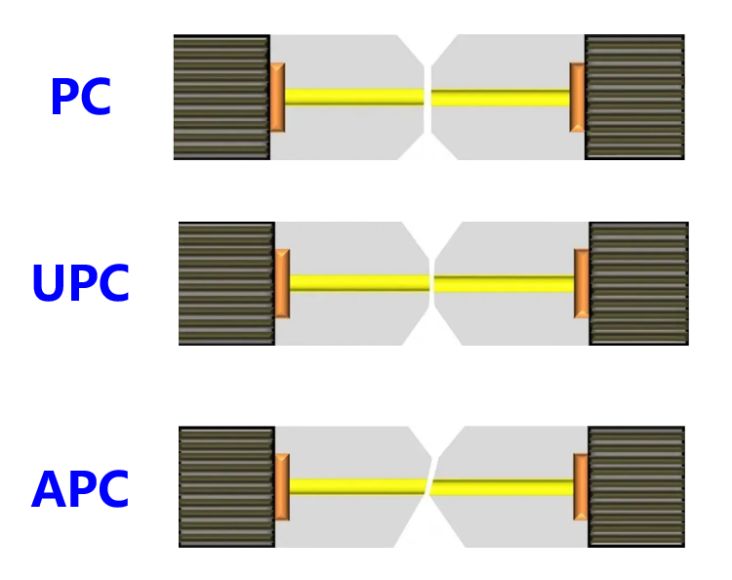 Therefore, there are mainly two types of fiber optic connector end faces currently used: APC and UPC. The difference between APC and UPC is that the fiber end face is 8° inclined and the return loss is larger. In appearance, the main body color of these two connectors is obviously different, UPC is blue, APC is green.