Air blown micro fiber optic cable Air blown fiber technology provides flexibility for network design, at the same time with the development of the network, can foresee and promote the future changes. It provides the best fiber solutions for primary, specialty, fiber to the Home (FTTD) and Fiber to the Home (FTTH) applications
Air Blown Micro Fiber Optical Cable system for underground pipe network. The air blown micro cable product line is a complete solution designed for many applications and needs from backbone networks to FTTx. Whether you need high fiber density or small cable diameter, the micro fiber series provides the solution. Design is always based on minimum cable and pipe diameters to save installation and material costs.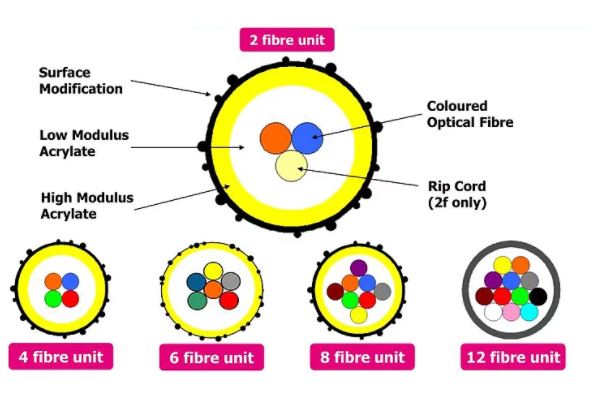 The cable can be used as a branch cable in the distribution segment of an FTTH network and can be airblown to connect the branch point to the user access point. The cable is also suitable for backbone, metropolitan area networks and access networks
This technology represents a new approach to significantly improve traditional fiber optic systems, facilitating the rapid adoption of fiber optic networks and providing users with flexible, secure, cost-effective cabling systems.
The blowing system consists of microtubules (single microtubules and microtubules), microcables, accessories and blowing equipment.
Fiber optic cable is an advanced type of network cable with significantly improved performance in bandwidth and data transmission compared to traditional metal conductor cable.
Fiber-optic cables are now ubiquitous in high-end Internet, phone and TELEVISION applications. They are also used in many other areas of the home and workplace, including decorative applications -- fiber optic Christmas trees, for example, are not at all rare these days.
Fiber optic cables can save a lot of space compared to bulky traditional cables, making them a popular choice for many lighting and safety features in modern cars. They are also widely used in many other demanding professions, including many medical applications, for detailed mechanical inspections, and as sensors to monitor the flow of various currents, sounds, and chemicals.