Indoor and outdoor non-armored optical cables, these cables are designed to meet the harsh outdoor environment, but also in indoor wiring, indoor also has flame retardant requirements. This type of cable does not require the "transition joints" of indoor cables when outdoor cables enter a building. You also need to consider fire protection requirements when wiring buildings. These requirements vary from country to country and region to region.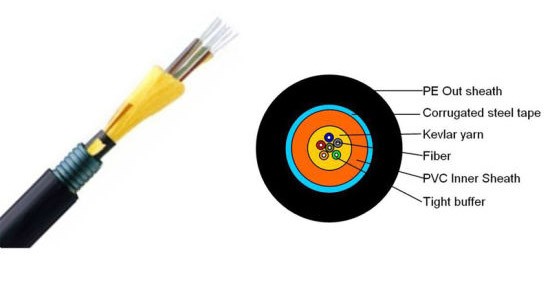 Indoor and Outdoor optical cables Unarmored specifications Differences between indoor and outdoor optical cables Indoor/outdoor optical cables provide excellent audio, video, telephone and data signal performance for educational, corporate and government campus applications. The cable has small bending radius and light weight, suitable for indoor and outdoor installation. Typical indoor/outdoor cable uses loose casing and tight cushioning designs. We also offer strip cable, branch cable, distribution cable and branch cable. These cables are available in a variety of configurations and jacket types to meet riser and gas chamber requirements for indoor cables and can be run in piping, buried directly or raised/bundled in outdoor equipment. Any number of fibers and cable length will do.
Indoor and outdoor cable non-armored tight sheath cable combines the advantages of 900 micron tight sheath fiber in indoor cable with the enhanced mechanical and environmental properties of cable suitable for outdoor deployment. Indoor-outdoor tightly sheathed buffer cables are available in a variety of configurations, from single sheathed cables to high fiber count designs, reducing the need for transition within the campus network.