GYFTW Non-metallic FRP central loose sleeve non-armored optical cable Non-metallic central loose sleeve outdoor cable can be used for outdoor power distribution, trunk transmission systems, and more importantly for access networks and local area networks in high electromagnetic interference locations. The greased loose sleeve provides special protection for the fiber. The filling material has waterproof performance. Two parallel FRP reinforced members have excellent electromagnetic resistance and improve the tensile strength. The cable adopts LSZH (LSZH, low smoke, halogen-free) material sheath, with good flame retardant performance.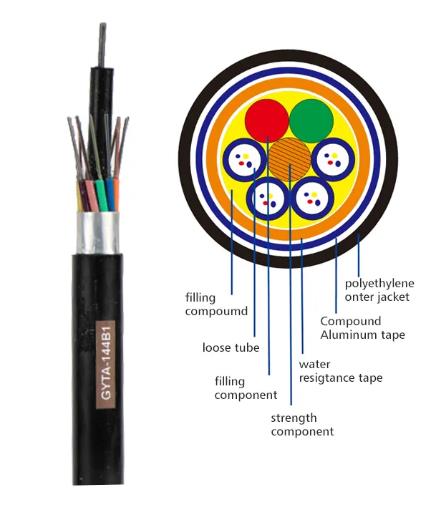 Fiber Type :OS2 9/125 G652D /OM1 62.5/125μm Multimode, OM2 50/125 μm Multimode, OM2 50/125 μm multimode, OM3 50/125 μm Multimode, 10G OM4 50/125 μm Multimode, 10G OM4 50/125 μm (Other fibers also available)
Features:
- Non-metallic strength components to ensure excellent electromagnetic resistance.
-- Good flame retardant performance.
-- Low shrinkage and high tensile strength.
- Loose casing design insulates optical fiber from external environment and mechanical stress.
- Provide low smoke and halogen free products.
Application:
- Mains power transmission system
- Access the network and local network
- Places with high electromagnetic interference
- Outdoor power distribution