Optical connector Connects or connects optical devices, modules, and optical fibers. It is one of the most important components in optical communication. Optical fiber connectors are also key components for fiber jumpers and fiber tails.
While there are many different types of fiber optic connectors, they all have similar design features. Fiber optic connectors have three main components: the ring, the connector body, and the coupling mechanism.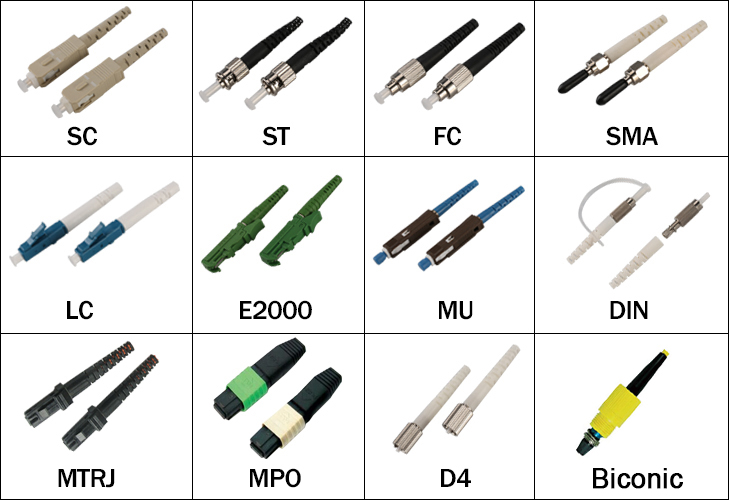 Ferrule - Fiber optic connectors use two main ceramic ferrule sizes. The outer diameter of the ring is φ2.5 mm, suitable for ST, FC and SC fiber optic connectors. Outer diameter φ 1.25mm for MU and LC optical connector versions. PC or UPC or APC refers to how we polish the ferrule of the fiber optic connector. Single-mode optical fiber connectors can be polished by PC, UPC, or APC, while multi-mode optical fiber connectors can be polished by PC or UPC.
Connector body - This is a plastic or metal structure that holds the ferrules in place and connects to the sheath and stiffeners of the cable itself.
Coupler - This is the part of the fiber optic connector body that holds the fiber optic connector in place when it is connected to another device. It may be a lock clip, bayonet nut, thread, push pull and spring lock or similar device